Free Account
No Minimum Age
Up to Age 18
Ready to teach your kids about responsible banking?
Pay allowance automatically
Set smart goals & limits
Get notified every time a purchase is made
Encourage responsible money management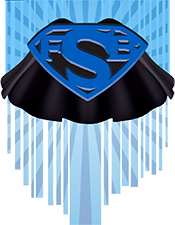 Choose a fun new debit card design
Entry into $25 gift card drawing with 1 debit card purchase per month
Earn 3.00% APY* on balance up to $2,500
Earn .50% APY* on balance over $2,500
Earn $5.00 Quarterly with a deposit of at least $25.00
*Annual percentage yields (APY) are accurate as of 12/01/2022 and apply to inCENT-A-SAVER youth savings accounts only. Rates may change at any time without prior notice, before or after the account is opened. You must maintain a minimum average balance of $1.00 to obtain the disclosed APY. No fees are associated with inCENT-A-SAVER youth savings which would reduce the earnings on the account.